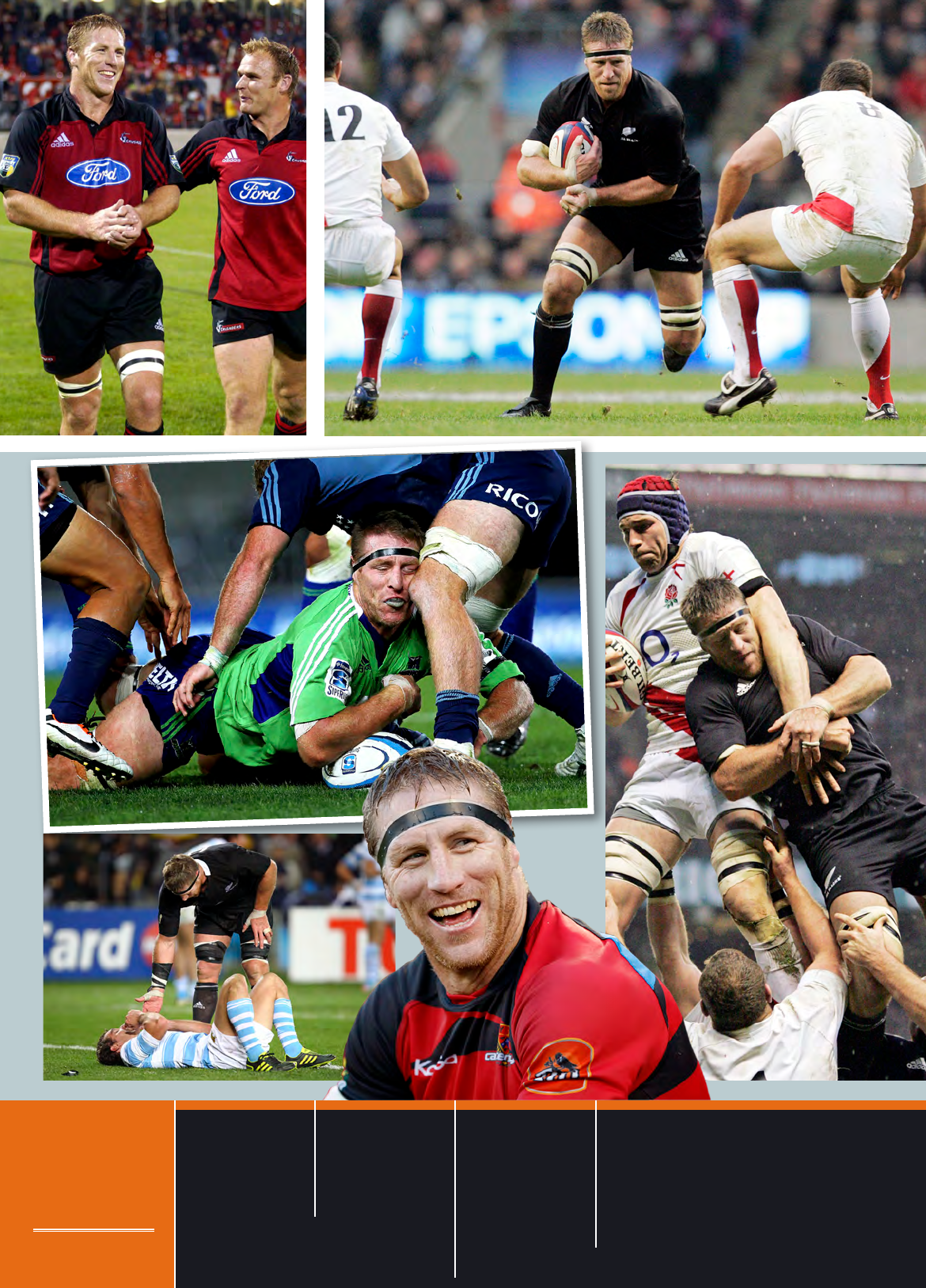 70
//
NZ RUGBY WORLD

// JUNE/JULY 2015
2004
Announces after the
Crusaders lose the
Super Rugby final
unwanted by new All
Black coach Graham
Henry.
2005
Resumes playing for
of Origin series.
2006
with the Broncos and
the following year is
named in the club's list
of 20 greatest all time
players. Announces
the Crusaders.
2008
Super Rugby is played under the so called
Experimental Law Variations and Thorn's
mobility and power with ball in hand make him
irresistible. He
helps the Crusaders win

their
first title since 2005. The
All Blacks pick him
in every test that year
and at 33, he is easily
the oldest man in the squad.
timeline
1994 – 2014